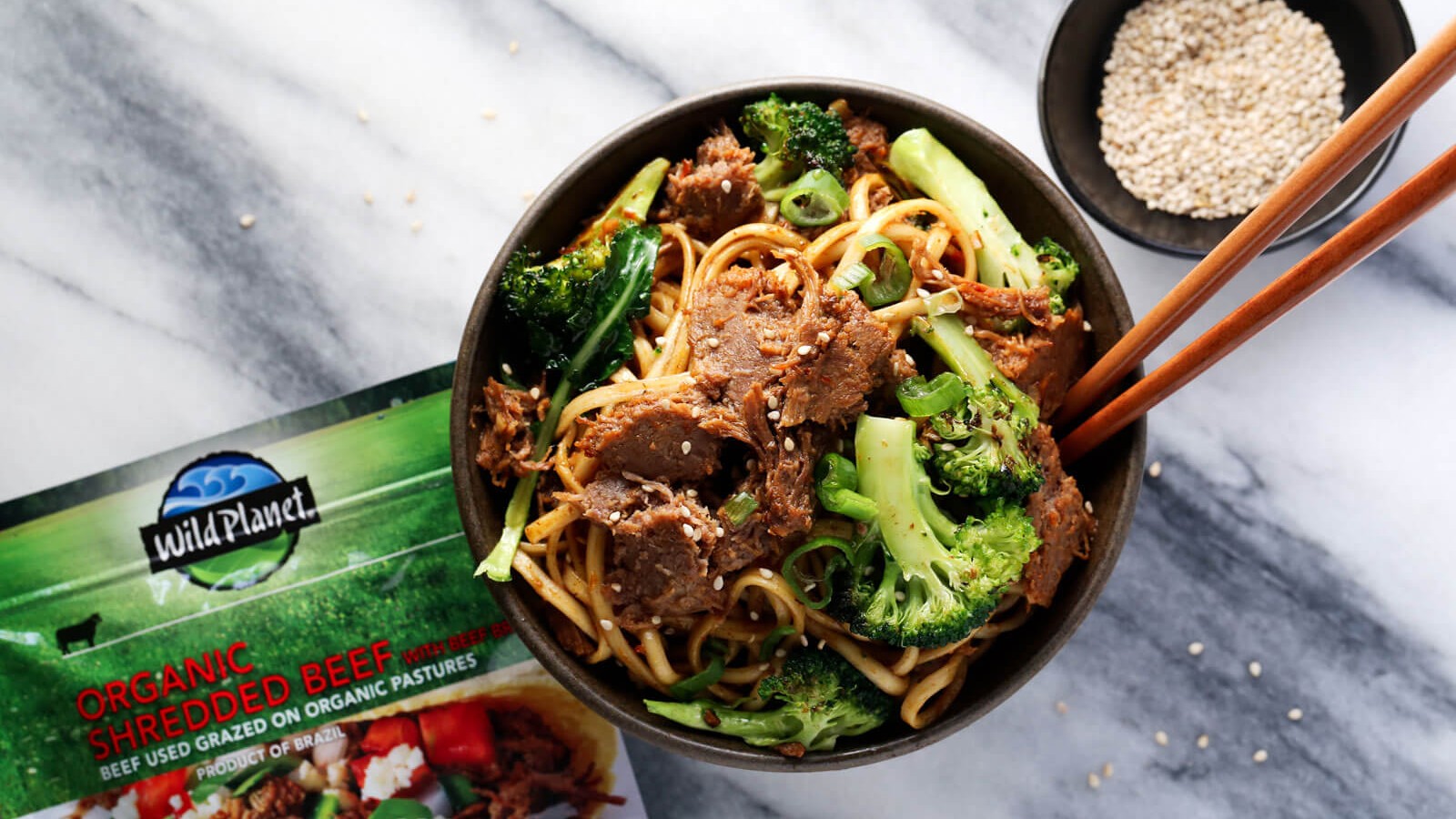 Ingredients
7oz udon or ramen noodles
1 Tbsp hoisin sauce
2 cloves garlic, minced
1 tsp grated fresh ginger
1/4 cup water
1/3 cup soy sauce
1 Tbsp rice vinegar
1 Tbsp brown sugar or honey
1/8 tsp crushed red pepper flakes
1 Tbsp cooking oil
2 cups broccoli florets
Sesame seeds, for garnish
1 chopped green onion, for garnish
SHOP ALL WILD PLANET PRODUCTS
Directions
Cook noodles according to package directions, drain, and set aside.

In a bowl, mix together hoisin sauce, garlic, ginger, water, soy sauce, rice vinegar, brown sugar or honey, and red pepper flakes. Set aside.

Heat oil in large pan or skillet over medium heat and add broccoli.

Cook until broccoli softens but is still slightly crunchy, about 5 minutes.

Add cooked noodles, shredded beef, and sauce mixture to pan, stirring constantly until all is heated and noodles are evenly coated with sauce.

Garnish with sesame seeds, chopped green onion and serve.