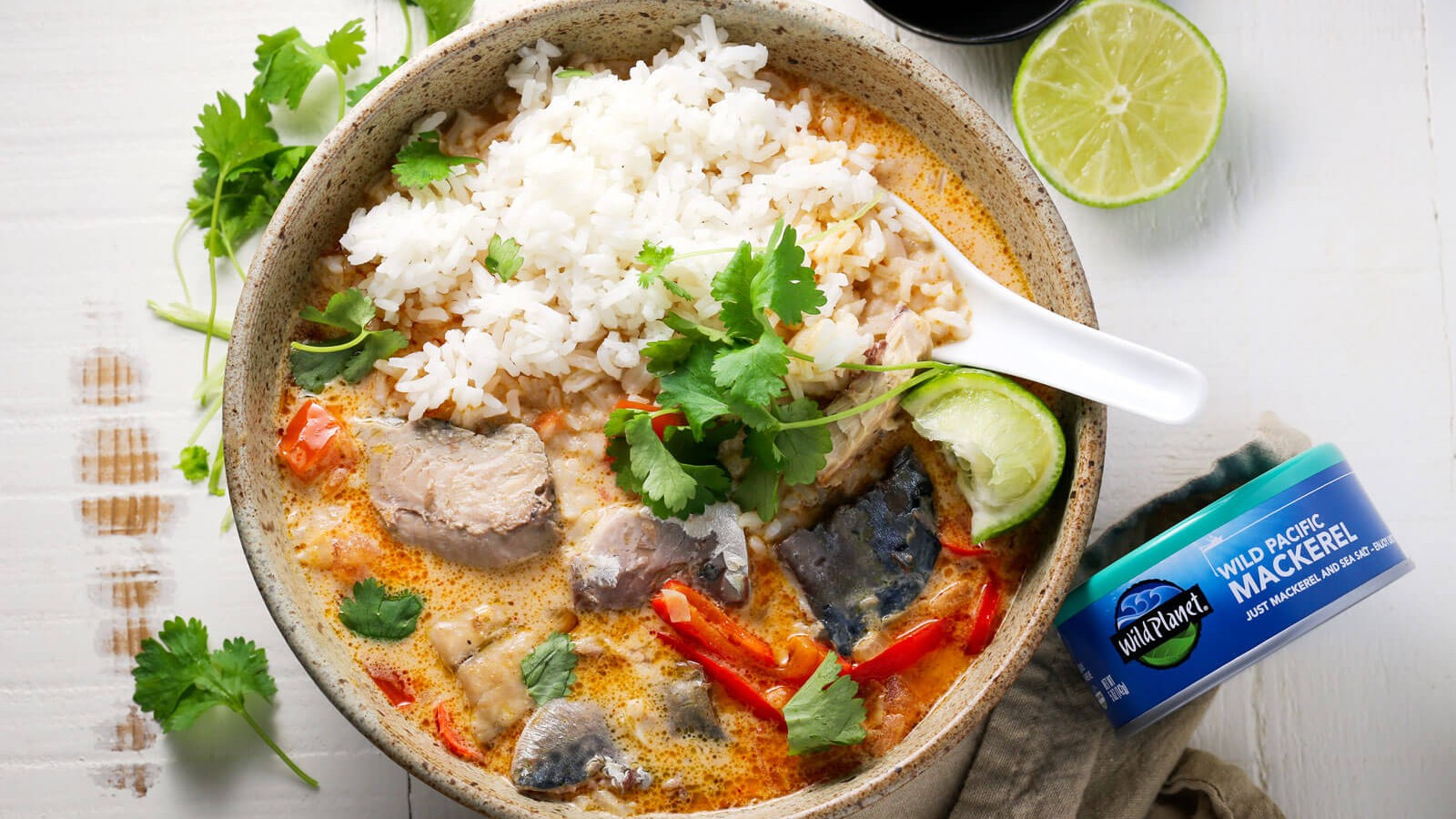 Ingredients
2 cups jasmine rice, cooked
1 Tbsp olive oil
1/4 cup yellow onion, chopped
1 garlic clove, minced
1 red bell pepper, seeds removed and cut into slices
1 medium sized tomato, chopped
1/2 tsp cumin powder
1/4 tsp cayenne
1/2 tsp paprika
1 cup vegetable broth
1 can (13.5oz) coconut milk

–OR–

Salt, to taste
Chopped cilantro, for garnish
Lime wedges, for serving
SHOP ALL WILD PLANET PRODUCTS
Directions
Cook rice according to package directions and set aside.

Heat olive oil in large pan over medium heat.

Add onion, garlic and bell pepper.

Cook while stirring until softened, about 3 minutes.

Add tomato, cumin, cayenne and paprika and cook for another 1-2 minutes.

Pour in vegetable broth and coconut milk.

Bring to a boil, lower to a simmer and cook for about 15 minutes.

Break up the mackerel and gently add to soup.

Let cook for an additional 2-3 minutes, adding salt to taste.

Serve over rice or with rice on the side.

Add cilantro and lime juice on top.