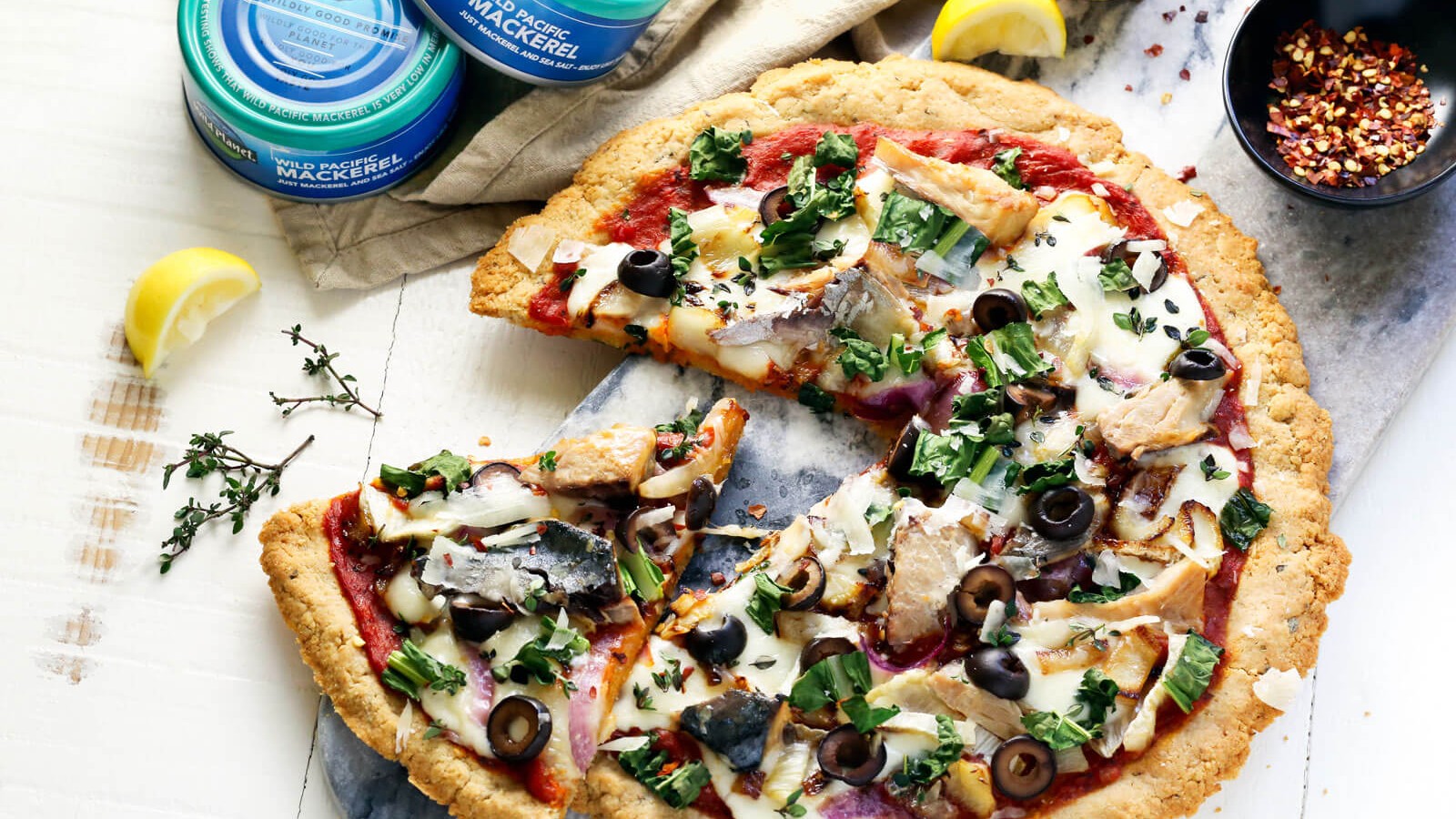 Ingredients
1 Tbsp olive oil
Half of one fennel bulb, sliced
1/3 cup sliced red onion
1 premade pizza crust
1/3 cup pizza sauce
1/2 shredded mozzarella cheese

–OR–

1 cup chopped kale
1/4 cup sliced black olives
2 sprigs fresh thyme
Juice of half a lemon
Shaved parmesan, to taste
Red pepper flakes, to taste
SHOP ALL WILD PLANET PRODUCTS
Directions
Preheat oven to 425 degrees F.

Heat olive oil in pan over medium-low heat and add sliced fennel bulb and onion. sauté until softened, stirring frequently.

Remove from heat and set aside.

Top premade pizza crust with pizza sauce, mozzarella cheese, and sautéed fennel bulb and onion.

Break up mackerel into bite-sized pieces and add to pizza, followed by kale, olives, and fresh thyme.

Bake for about 15 minutes, until crust is golden brown, and cheese is melted.

Remove from oven and top with fresh lemon juice, shaved parmesan, and red pepper flakes.

Cut into slices and serve.