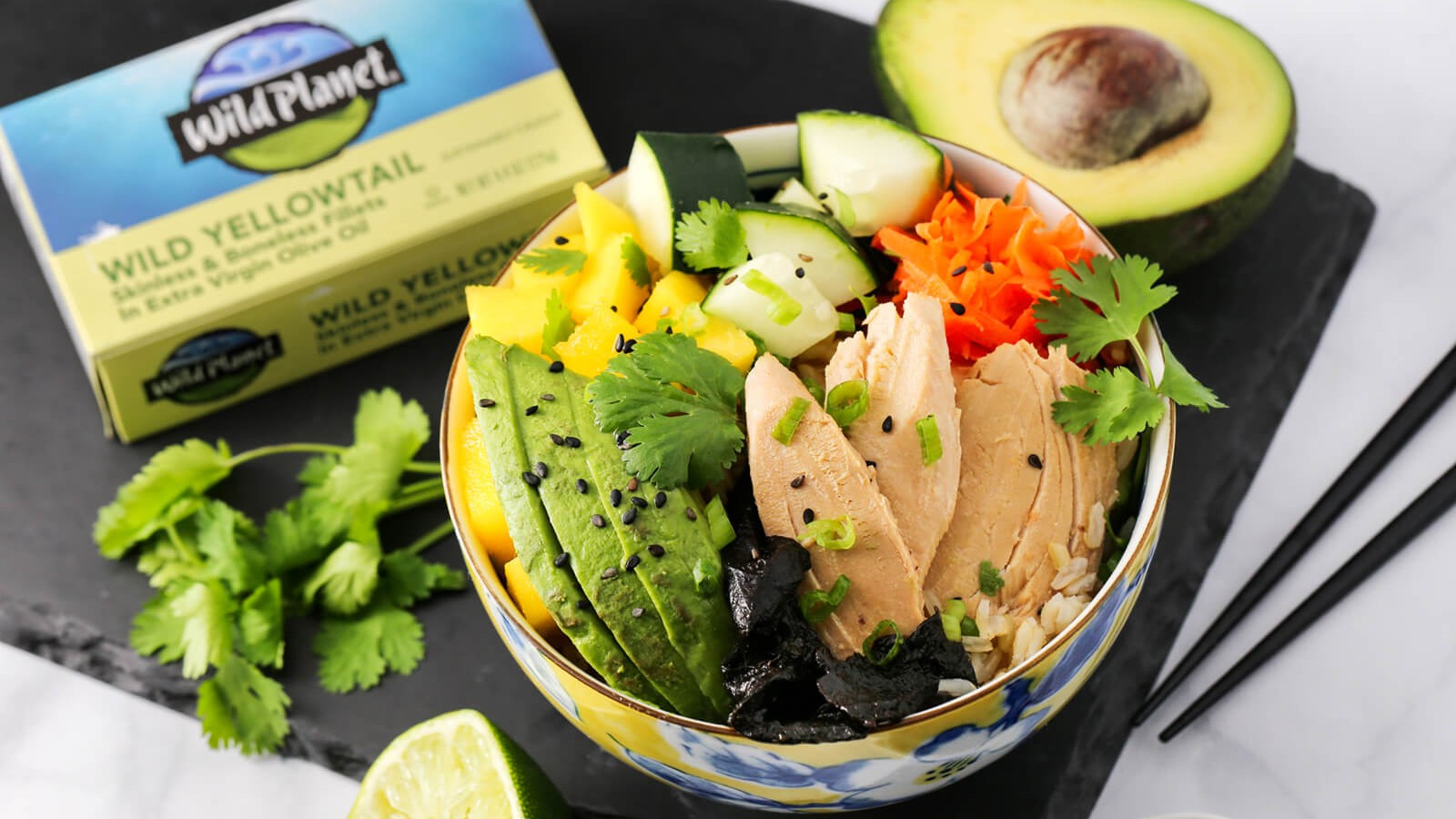 Ingredients
1/4 cup wakame seaweed
1 cup cooked brown rice
1/4 avocado, sliced
1/4 cup cubed mango
1/4 cup chopped cucumber
1/4 cup shredded carrot
1/2 lime
1 Tbsp roughly chopped cilantro
1/2 tsp black sesame seeds
Soy sauce, to taste
SHOP ALL WILD PLANET PRODUCTS
Directions
In a medium size sauce pan, fill 2/3 with water and bring to a boil. Remove from heat.

Soak dried wakame seaweed in hot water for about 10 minutes. Drain, squeeze out excess water, and set aside.

Place cooked brown rice into bowl.

On top of rice, arrange Wild Planet Wild Yellowtail Fillets, sliced avocado, mango, cucumber, carrot and wakame seaweed.

Squeeze lime over top and sprinkle with cilantro and black sesame seeds.

Finish with soy sauce to taste.