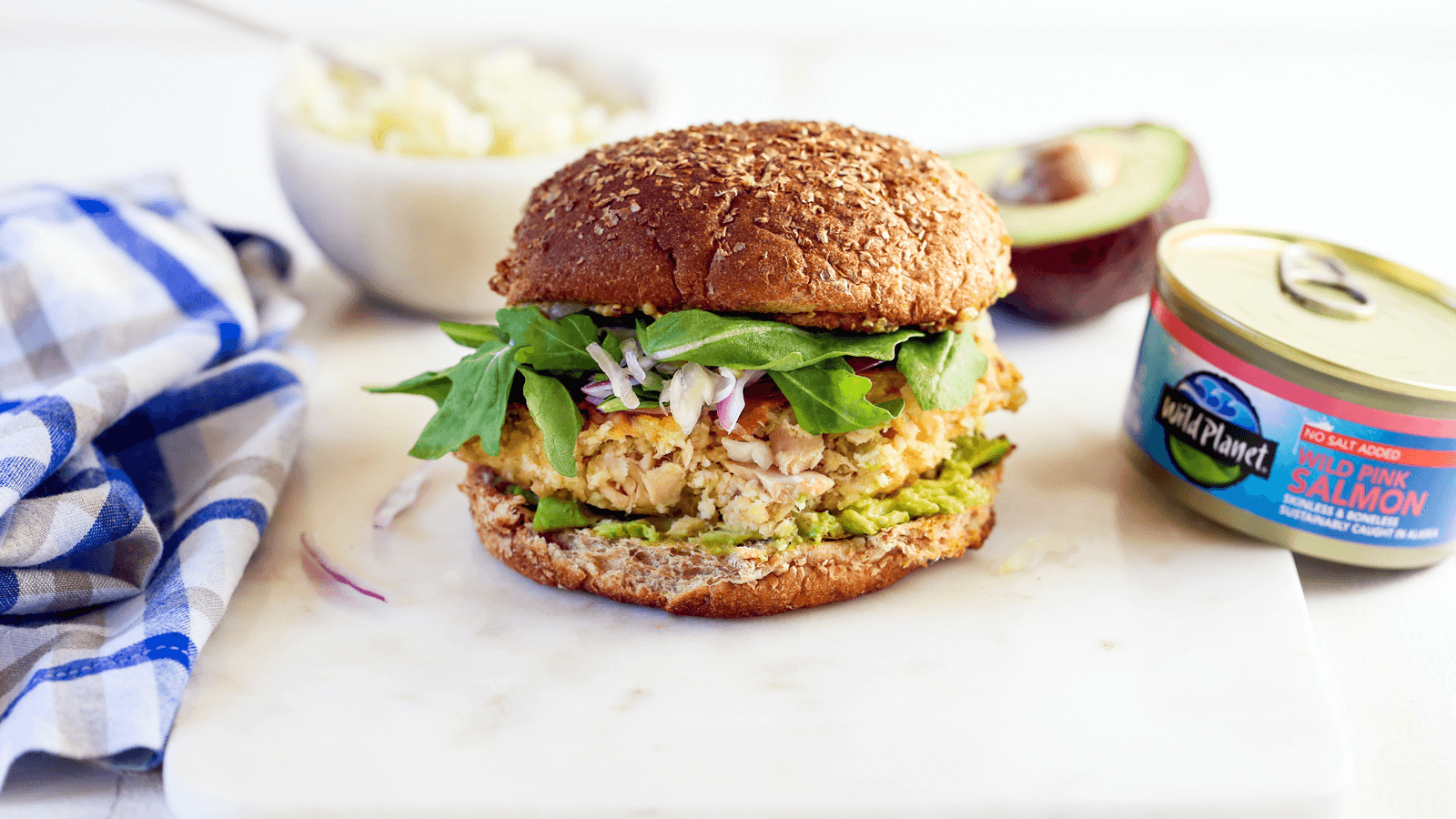 Ingredients
1 Tbsp mayonnaise
1 egg, beaten
1/4 cup panko breadcrumbs
2 Tbsp olive oil
2 hamburger buns, toasted
2 Tbsp mustard/ mayonnaise
1/2 avocado, mashed or thinly sliced
1/2 red onion, thinly sliced
1/4 cup sauerkraut (optional)
1 cup arugula
SHOP ALL WILD PLANET PRODUCTS
Directions
In medium bowl, combine salmon, 1 Tbsp mayonnaise, egg and breadcrumbs.

Form into 1/2-inch thick patties.

In large skillet, heat olive oil over medium heat.

Place salmon patties in skillet and cook over medium heat until browned, about 4 minutes per side.

Serve on toasted hamburger buns topped with mustard (or mayonnaise), avocado, red onion, sauerkraut (if desired), and arugula.