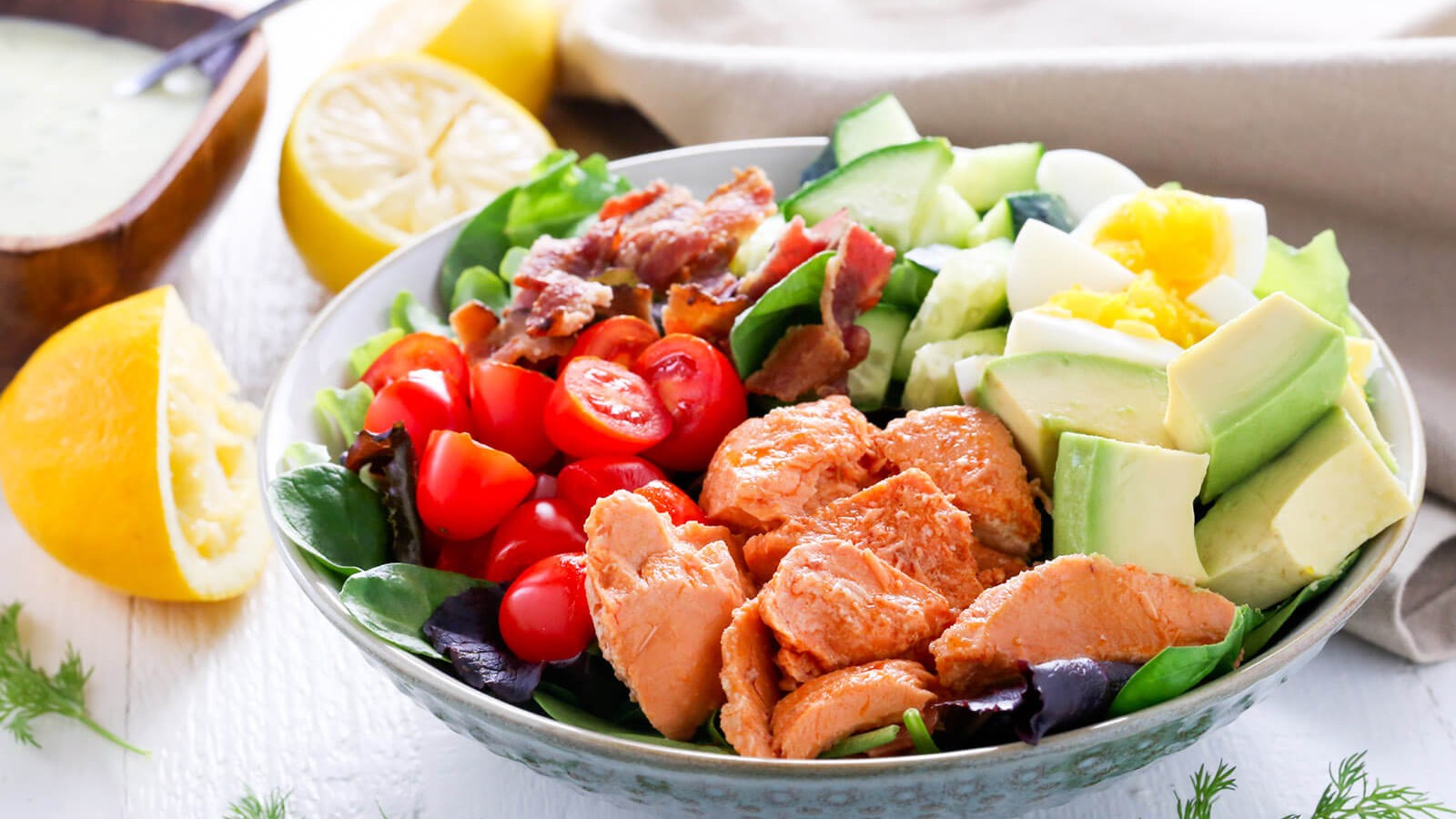 Ingredients
4 cups mixed salad greens
2 hard-boiled eggs, peeled and diced
1 ripe avocado, peeled, pitted and diced
1 cup halved grape tomatoes
1/2 cup chopped cucumber
2 slices cooked bacon, crumbled
1/4 cup plain Greek yogurt
3 Tbsp extra virgin olive oil
1 Tbsp lemon juice
1/2 Tbsp fresh dill (or 1/2 tsp dried)
Salt and pepper, to taste
SHOP ALL WILD PLANET PRODUCTS
Directions
Place Wild Sockeye Salmon and juices from the can into a bowl and flake into bite size pieces.

Arrange salad greens on a large serving plate.

Working in sections, top greens with Sockeye Salmon, hard-boiled egg, avocado, tomatoes, cucumbers and bacon.

Make dressing. In a small bowl, whisk together Greek yogurt, olive oil, lemon juice, dill, salt and pepper.

Serve dressing alongside salad.