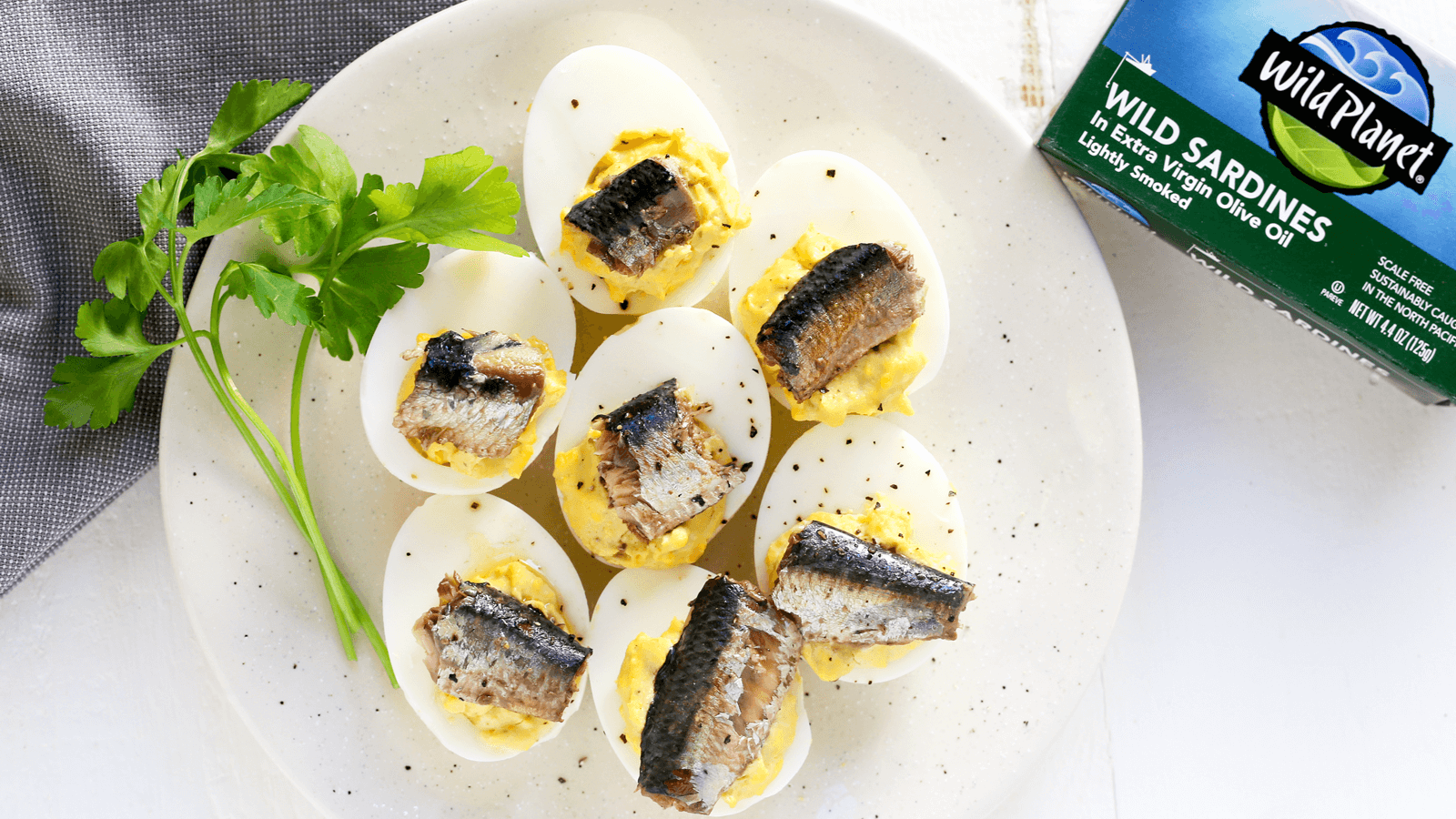 Ingredients
– OR –

– OR –

4 hard boiled eggs, chilled

2 Tbsp Whole 30-compliant mayonnaise

1 tsp Whole 30-compliant Dijon mustard

Salt and Pepper to Taste

Hot sauce to taste
Directions
Place sardines on a cutting board and cut each in half. Set aside.

Peel and halve the hard-boiled eggs.

Scoop yolks into a small bowl and mash with a fork.

Add mayonnaise and mustard, stir until smooth.

Season with salt and pepper to taste, adding more mayo or mustard as desired.

Spoon yolk mixture back into egg white halves, and top each with 1-2 sections of sardine.

Top with hot sauce if desired.