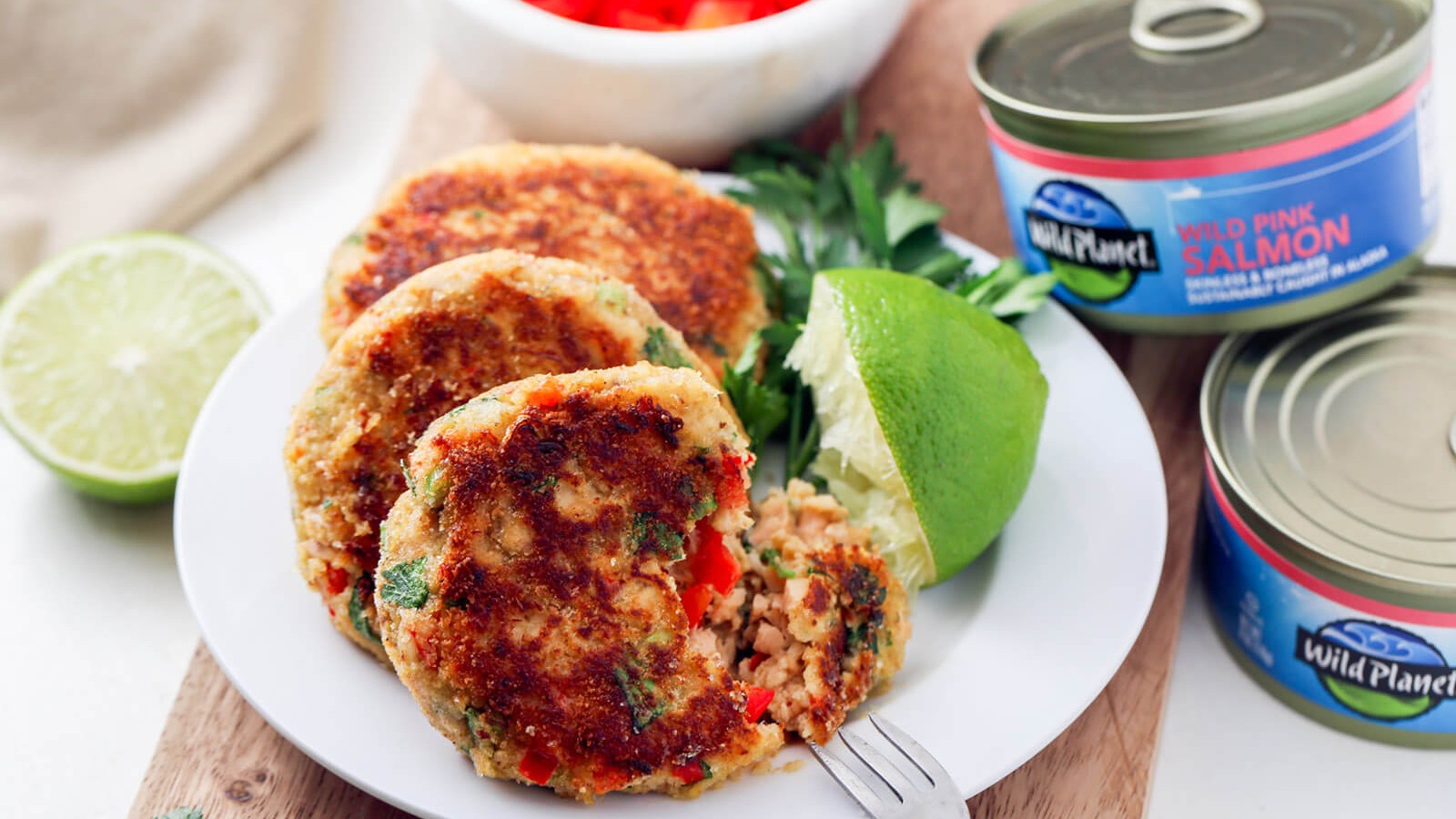 Ingredients
–OR–

1/4 cup whole wheat bread crumbs, plus more for coating

1 scallion, finely chopped

2 Tbsp chopped red bell pepper

1 egg, beaten

1/2 tsp garlic powder

2 Tbsp chopped fresh parsley

Juice of half a lime

Sea salt and freshly ground pepper, or to taste

2 Tbsp olive oil
SHOP ALL WILD PLANET PRODUCTS
Directions
In a medium bowl, combine salmon, bread crumbs, scallions, bell pepper, egg, garlic powder, parsley and lime juice.

Season to taste with sea salt and pepper. Form into four cakes and coat in additional bread crumbs.

Heat olive oil in a nonstick skillet. sauté salmon cakes until lightly browned, about 4 minutes each side.