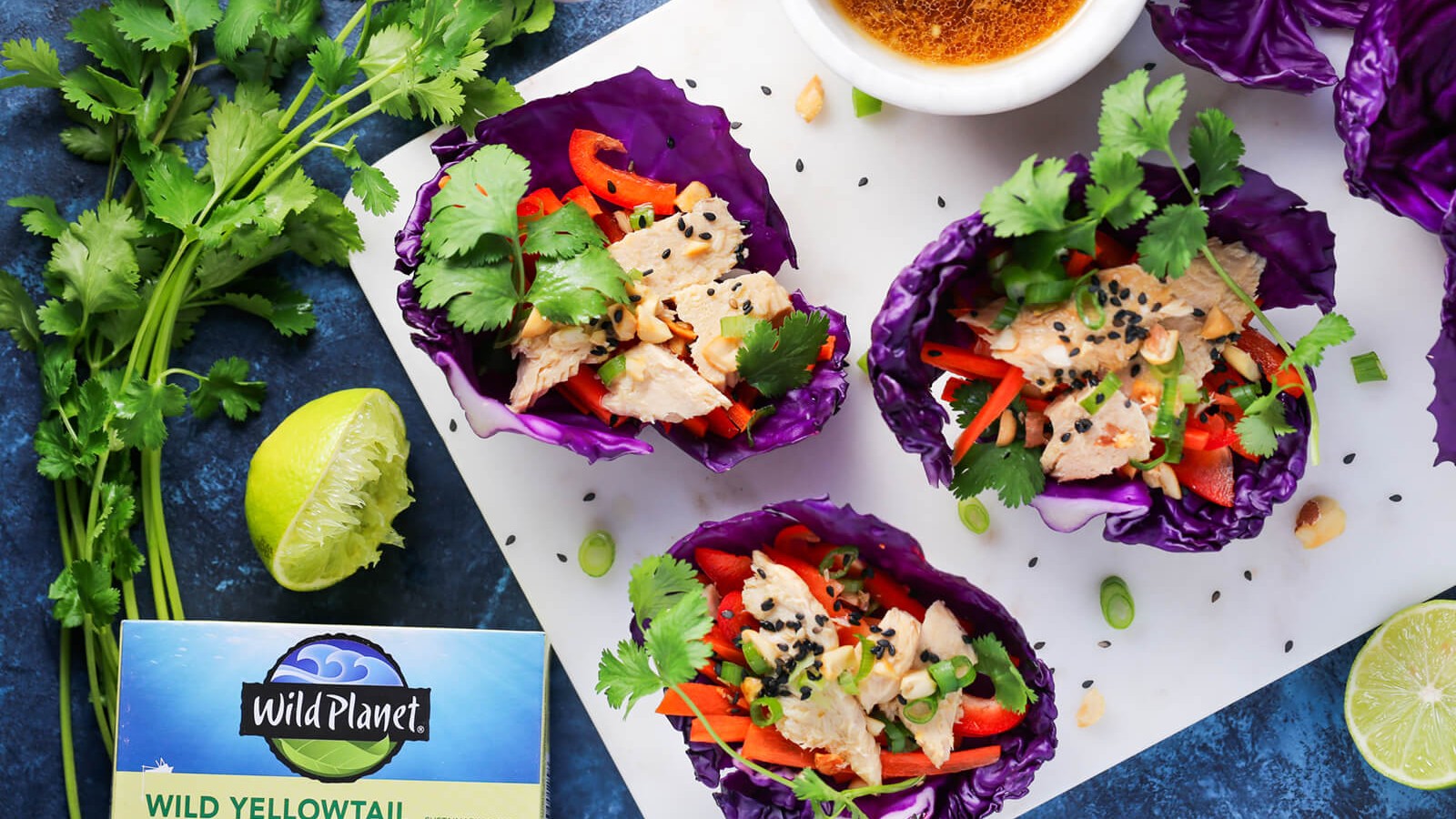 Ingredients
Sauce Ingredients

1 Tbsp rice vinegar

1 tsp sesame oil

2 Tbsp soy sauce or tamari

3 Tbsp lime juice

1 Tbsp honey

1 tsp ginger, grated

1 garlic clove, grated

Wrap Ingredients

4 cabbage leaves or lettuce leaves

1/2 of one carrot, sliced into matchsticks

1/2 of one red bell pepper, thinly sliced

1/4 cup green onion, chopped

1/2 cup cilantro leaves

1/4 cup peanuts, chopped

Black sesame seeds (for garnish)
SHOP ALL WILD PLANET PRODUCTS
Directions
In a small bowl, whisk together all ingredients for sauce and set aside.

Using one cabbage or lettuce leaf at a time, place some carrot slices, red bell pepper slices, 1-2 Yellowtail Fillets, and chopped green onion.

Garnish with cilantro leaves and chopped peanuts.

Spoon a bit of sauce to taste into each filled leaf and top with a sprinkling of black sesame seeds.