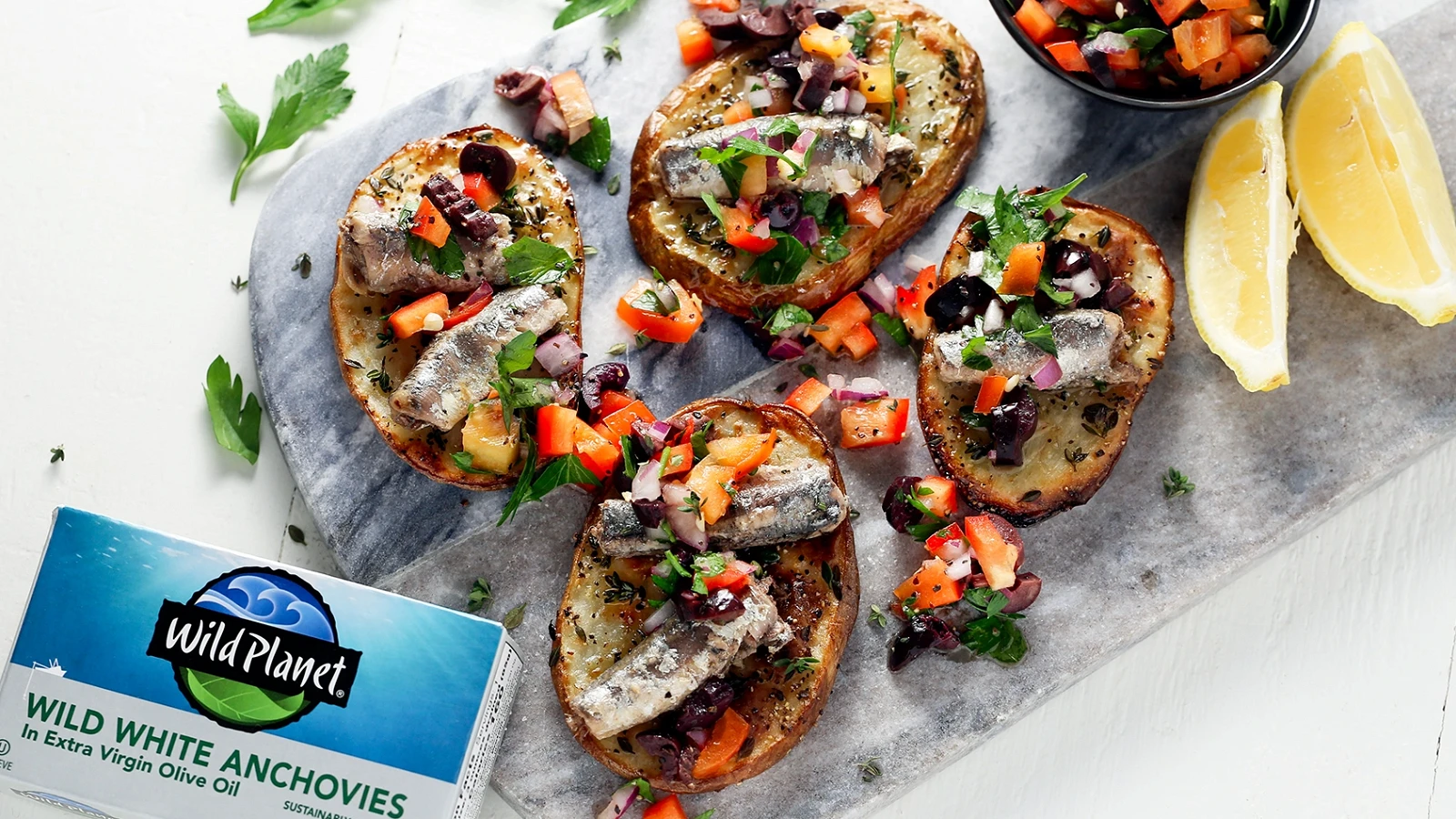 Ingredients
–OR–

2 Russet potatoes, sliced lengthwise into ¼ inch slices

2 Tbsp olive oil

2 tsp fresh thyme leaves, or 1 tsp dried

Sea salt and freshly ground pepper

1/2 cup chopped red bell pepper

1 Tbsp chopped kalamata olives

2 Tbsp chopped red onion

1 Tbsp chopped parsley

1 Tbsp reserved oil from anchovy can or 1 Tbsp extra virgin olive oil if using anchovies in water

1 tsp fresh lemon juice
SHOP ALL WILD PLANET PRODUCTS
Directions
Heat oven to 400 degrees F.

Arrange potato slices on a parchment lined sheet pan and blot dry with a kitchen towel.

Brush with olive oil, sprinkle with fresh thyme, salt and pepper.

Roast approximately 20 minutes, turn over and continue roasting another 20 minutes or until browned and somewhat crispy.

Remove from oven, allow to cool and place on a serving platter.

In a small bowl, combine bell pepper, olives, onion and parsley.

Add reserved olive oil from anchovy can (or 1 Tbsp extra virgin olive oil if using anchovies in water), lemon juice and mix; season with salt and pepper.

Top each potato slice with 1 anchovy and a spoonful of the pepper-olive mixture.